No Active Catalog
Welcome to Greenwich
Adult & Continuing Education.
Our classes have all ended for this school year.
Our Fall catalog will be available online in early August and in the mail in mid-August.
Registration for ESL and GED classes will be on September 8 & 9.

In the meantime, we have over 250 instructor-facilitated, on-line courses available. These courses last six-weeks and cover a range of subjects including business studies, web design, writing, art, personal enrichment, languages and law and health care. You can complete these courses from home, office, or in the corner of your favorite coffee shop. And always at your leisure. Visit www.ed2go.com/greenwich,

See you in September!
Sincerely,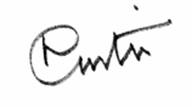 Alan Curtis
Director, GACE
Past Catalogs: